Reduced Future Job Opportunities
Potential Consequences of a San Antonio, Corpus Christi, or Laredo DWI Conviction.
If you are facing a driving while intoxicated charge, you owe it to yourself to get a skilled DWI defense lawyer. DWI penalties are quickly becoming more severe as many states enact zero tolerance laws. Some states, such as Georgia, have enacted a 10 day rule which states that if you are caught driving with a BAC of 0.08% or more, you are automatically sentenced to 10 days in jail, even on the first offense. Your employer may not approve of your "leave of absence" and you will likely lose your current job. An experienced San Antonio DWI attorney may be able to remove these negative consequences from your record.
Reduced Future Job Opportunities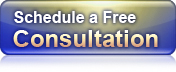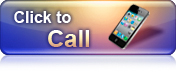 It is easy to forget that one of the most punitive consequences of all can be your criminal record if convicted. A DWI conviction can either be a misdemeanor or a felony depending on the circumstance of the arrest or the number of prior convictions received. This can affect your future in many ways:
You may have difficulty passing a pre-employment screening and finding sufficient employment may be difficult.
You may not be able to possess or purchase a firearm

.

Your travel to other countries may be severely restricted.
A stigma will follow you for many years. Many jobs require background checks and will not hire people with a criminal history.
Don't let this stigma follow you unnecessarily. It is a good idea to research, and hire an experienced San Antonio DWI attorney. A DWI defense attorney will work hard to prevent or minimize any negative affects your DWI arrest may bring.
Don't base your decision to hire an attorney solely on an advertisement. Do your homework. Meet with the attorney you are considering in person. Most attorneys' offer a free consultation; take advantage of it. Bring the evidence against you to the meeting and be ready to ask questions. The attorney will ask you for the details surrounding your arrest and will formulate a good defense for your case. You will be able to ask questions and determine whether or not the law firm is right for you. Call us today for your free initial consultation The Law Offices of Carabin & Shaw .
The consequences of a driving while intoxicated conviction are numerous and serious. You could lose thousands of dollars in lost employment opportunities. Put an experienced San Antonio DWI lawyer on your side. Protect your rights, your freedom, and your future.